Photos in the Sunflowers
We welcome visitors to the farm who want to take pictures in our Sunflower & Corn Mazes. Regular Admission Prices into the maze apply for those just wishing to take photos. Just a heads up our Sunflowers are not always in Full Bloom and their bloom period can be early, late, long or short, depending on mother nature.
In 2018 we began planting 2 separate patches of sunflowers a couple weeks apart in the spring in attempts to extend the full bloom period from 10-14 days to 24 or more days.
Our best guess is the maze will be in full bloom between August 15th and September 10th, however it is best to check out our instagram and facebook for up-to-date bloom pics. We also have a Bloom up-date section on our home page.
We do Charge Admission into our Sunflower Fields for those wishing to challenge our mazes and those just looking to take pictures.
Maze Admission
Adults $9
Children $6.5
4&under free
Sunsets In The Sunflowers
Due to the weather and the near end of the sunflower bloom we will no be open for any more Sunset in the Sunflower evenings.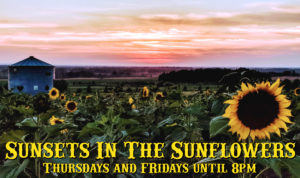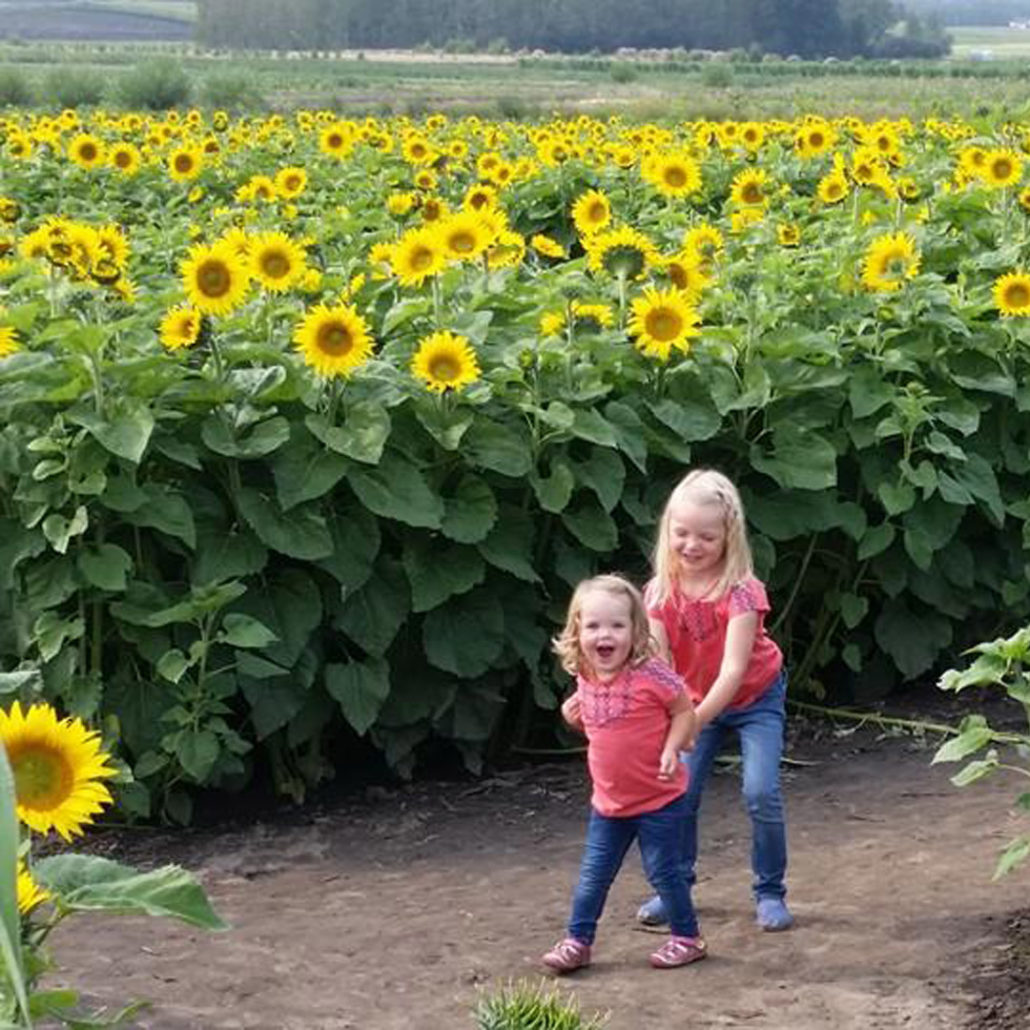 Selfies In The Sunflowers
There is nothing happier than a backdrop of 100,000 sunflowers. Families and friends have been coming to the farm for 13 years now for the unique experience of taking pictures in our Sunflower fields. Your welcome to bring a professional photographer along to take pictures or your phone.. It is hard to take a bad picture.